Our Expertise
JPConsulting International BV ('JPC') is a boutique, internationally focused agile company established by Janet Poot to make a difference in the world of international leadership and corporate accessibility.
As communication and leadership experts, we develop leadership programmes, advise on how to optimise the accessibility of your business in accordance with the European Accessibility Act and on upgrading your Sustainability Reporting.
We take into account the external speed of change, (new) legislation and demanding market requirements. We guarantee quality and relevance of what we provide to companies in their specific phase of development and in accordance with their needs and objectives. Our reputation has enabled us to acquire assignments and loyal clients in different parts of the world.
How we work
We apply a hybrid work model, both face-to-face and virtual. Our areas of expertise make companies more effective and accessible to a larger market. We offer modular services, from quick-scans and extensive assessments to guidance on implementation. We help you to effectively strengthen your (international) leadership capacity and we ensure your company's communication meets the highest standards of accessibility.
Inclusive and accessible communication are what will set your company apart in a highly competitive world. We have a strong external focus; we monitor external developments and help you meet changing requirements to reach a greater clientele. We zoom in on essential changes and their benefits. This allows us to help our clients to reposition themselves for new business opportunities.
Why work with us?
We use suitable strategies, models and approaches to make your company stronger and more accessible in our business environments that are increasingly volatile, competitive and challenging:
We provide practical leadership development to ensure leaders are equipped with the knowledge and skills to lead in a disruptive and digitalized world.
We are business-client accessibility experts providing expertise that our clients do not have in house. You many count on us for unparalleled guidance in meeting new legislative requirements and market expectations regarding the accessibility of your organisation's communication.
You will be able to include your company's high level of accessibility in your sustainability reporting. The EU's Corporate Sustainability Reporting Directive (CSRD) is transforming ESG reporting due to new  Sustainability Reporting Standards that will come into effect in 2024.
What can you call us for?
Solid leadership and communication advice, shared on an individual level or in small (executive) groups.
An assessment of your company's accessibility, followed by efficient guidance to ensure your communication is worthy of the status 'accessible'. Please visit our page on Accessibility.
Knowledge sharing via workshops or online programmes. Please refer to menu button 'themes'.
Our added value:
We have gained our formal knowledge and practical experience in multiple countries and sectors and keenly share new and tested practices with you.
Our services are modular and designed to bring visible and measurable benefits.
We evaluate, advise, deliver and in each phase we highlight new and practical opportunities.
Ultimately, our work improves your bottom-line results and makes you more attractive to investors.
Janet Poot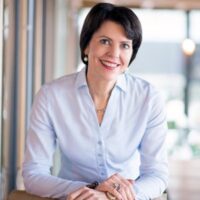 Strategic Leadership & Accessibility Expert.
Janet is the founder of JPConsulting International (JPC).
After establishing and running an international marketing company (Excelda International BV) for 15 years, Janet moved into the field of international leadership consulting. In her entrepreneurial marketing career, she had managed a company with 2 branch offices abroad, an international workforce and assignments in 12 countries. At that time, she observed issues her multinational clients faced in their business dealings across borders and in their negotiations with diverse cultures. This triggered her desire to help senior managers become more influential and successful both locally and internationally. This become Janet's new direction in her career.
She prepared in the United States for a career in the field of leadership development and consulting. Janet established her company JPConsulting International BV (JPC) for this purpose and for two decades has worked in multiple countries giving workshops, advising on change management practices and corporate governance in the context of the EU Green Deal. She is accustomed to working with different national and corporate cultures, from highly democratic to highly hierarchical organisational structures. Janet was shortlisted as finalist at the International Virtual Speakers Award in the U.K. in 2023. She is the author of 'A Different Kind of Leader. Her book was nominated for the Business Book Awards in the U.K.
Janet fulfilled 6 years as a board director of the Netherlands British Chamber of Commerce. She has South African roots and currently lives in the Netherlands.  She is a native speaker in both English and Dutch.
Janet and her business partner, Caroline Allertz, use their extensive and combined experience to make companies accessible to a larger market.
Caroline E. Allertz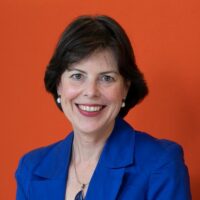 Legal Advisor & Accessibility Expert.
Caroline is a co-director at JPC International.
She has a legal background in EU law and worked as a solicitor and legal advisor before setting up a company in career counselling and coaching. She guides professionals at prominent companies in making wise choices in their career paths based on their talents, skills and ambition. She works with international companies in a variety of sectors, ranging from health care and financial institutions to energy companies.
Diversity, especially neurodiversity, and inclusion are focus areas in her advisory work.  Her international background is an asset when working with clients of different nationalities and ethnicity. She leads executive panels and advises on trends in the international job market.
She is the chairman of the supervisory board of Rabobank Gooi & Vechtstreek, the Netherlands. As a commissioner her key area of specialisation is corporate governance. Caroline was a member of the legal committee responsible for preparing Rabobank Netherlands' new corporate governance in 2021.
She has an international background and is bilingual in English (native speaker) and Dutch.
Caroline joined forces with business partner, Janet, to co-develop leadership programmes and make companies accessible to a larger market. Accessibility is a huge challenge for many companies and her experience with EU law is a valuable asset. She has completed extensive EU and Canadian Accessibility training programmes. She remains up to date on EU Green Deal directives that have a broad impact on EU companies (E.A.A. and C.S.R.D).
Assignments:
JPC has carried out leadership development & consultancy assignments in various cities, stretching from London, Birmingham & Oxford university to Amsterdam, Brussels, Antwerp, Sofia, Bratislava, Tirana, Belgrade, Tbilisi, Skopje, Yerevan, Chisinau, Madrid and Beirut. We have also run online workshops for consultants in Egypt, Azerbaijan, Ukraine, Croatia and Mongolia.
The sectors in which we have completed or have ongoing assignments are: Aviation / Financial / Legal / Convention Centres / Ministries / Manufacturing / Print / IT / Trade Organisations / Consultancy / Metrology / International Development / Higher education.
What our clients say about us
The European Bank for Reconstruction and Development invited me to online training, as part of the EU-funded Advice for Small Businesses program our trainer was Ms. Poot. Ms. Poot, the training was conducted with a Swiss timing and regularity, the documentation and presentation material was professionally prepared to focus on the subject despite the disparity and the specialization of the audience. We appreciated very much the level of the intellectual intelligence provided to us and your sense of motivation in a very depressing circumstance due to the local situation and the pandemic in Lebanon. I sincerely also appreciate your sense of a very good diplomatic answers and with correct advise despite the cultural and geographical location, since the Levant region is very complex.
Thank you also for being so organized and efficient, you've already become a benchmark among our consultants and trainers… If my calculations are correct, you got an overall score of 5.9 out of 6, which is a record for Romania! (and well deserved).
While working with Ms Poot you will experience a unique advantage – a lot of research you have gone through the years of hard work transforms into a wider, more meaningful picture. Her unique, almost invisible guidance will help you see much clearer how complex business phenomena relate to each other and inspire you to act with more confidence and certainty. Such transformative support is going to change the way you approach the problems thus pushing you further in your success path.
I want to thank you for accepting to be our trainer, even if you had to make many exceptions. It was a real pleasure meeting you, We received only positive feedback from our participants and I can`t wait to have you again for the next training.
I signed up for the program « EBRD Advice for Small Businesses in Lebanon." I had the pleasure to attend two courses developed and delivered by Ms. Janet Poot. The topics were "Change Management for Consulting," and "Organizational Governance for Consultants in Lebanon." I enjoyed the four-day ONLINE training classes because Janet communicated her experience and knowledge in a very smooth and in-depth manner! I truly appreciated how she connected with us. She was a natural. Her language, pronunciation, voice tone, and smile were truly appreciated! She is professional, respectful, friendly, a good listener, and she can cater to any question using her extensive practice and knowledge. I am looking forward to many other training sessions with Ms. Poot.